Values & Mission
If you're Starting a Business you will want to give consideration to establishing a set of Core Values or at the least, a Mission Statement for your company. Both the Values and Mission are important articles in your Business Plan if you are using it to get funding.
Many businesses in operation for years do not have a definite set of Values or a concrete Mission Statement to give their staff or customers. If you are a small business owner without these valuable assets, you are missing out on a remarkable way to market your brand, retain customers, and bring in new sales - they also help create a bond of family and service within your company by giving you and your staff a common daily goal to attain.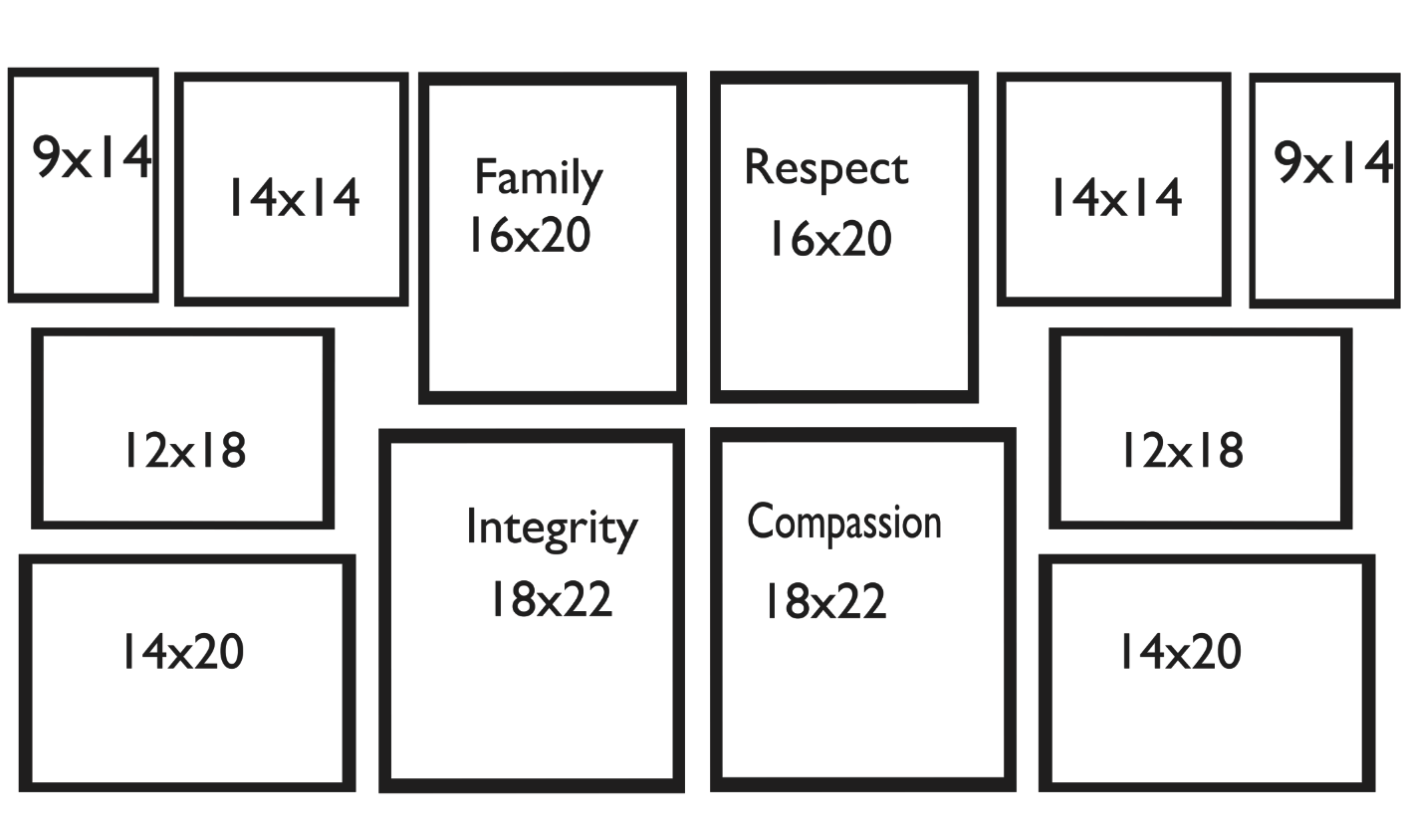 Your Multi-Sign Design Layout is customized to Fit Your Space! You can choose one of my Standard Layouts or we can work together to create the best Statement Wall you can imagine.
client showcase #1
These slides show the progression of what the client wanted design-wise after we determined to use only the three main colors from their Brand Guide. Changes in the last two images are subtle but that's why BWdeSigns gives clients the time we do and as many proofs as needed to get the design perfect.
Client: ExpressPros